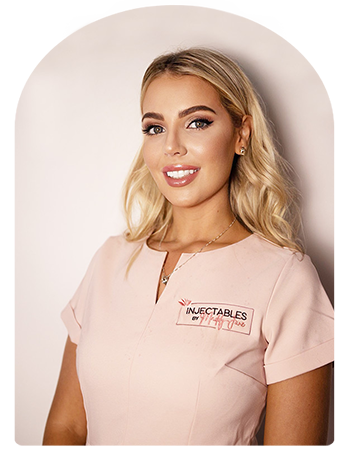 Injectables by Maddy specializes in cosmetic injectables, and visits Breathe Skin Body Mind every 3rd Saturday. Maddy, a Registered Nurse and Cosmetic Injector creates a space where clients can feel confident, comfortable and safe.
Injectables by Maddy is all about helping clients look their best and feel their best by enhancing natural beauty and reversing the signs of aging. By using non surgical solutions, Maddy helps clients feel comfortable and confident in their own skin.
Specialising in a range of cosmetic procedures such as Anti-Wrinkle Injections, Fat Dissolving Injections and Dermal Filler, it is Maddy's mission to have clients feeling empowered and confident in their own skin. Using top of the line products and in collaboration with specialising cosmetic doctors, Maddy guarantees quality cosmetic treatments.
CLICK HERE TO BOOK NOW  for your free no obligation consultation with nurse Maddy to discuss desired results and work out a specific treatment plan.
AHPRA number – NMW0002191355
All treatments include a complimentary consultation to discuss your aesthetic options followed by a consultation with a highly qualified cosmetic doctor via Telehealth where you will have a chance to ask any questions.