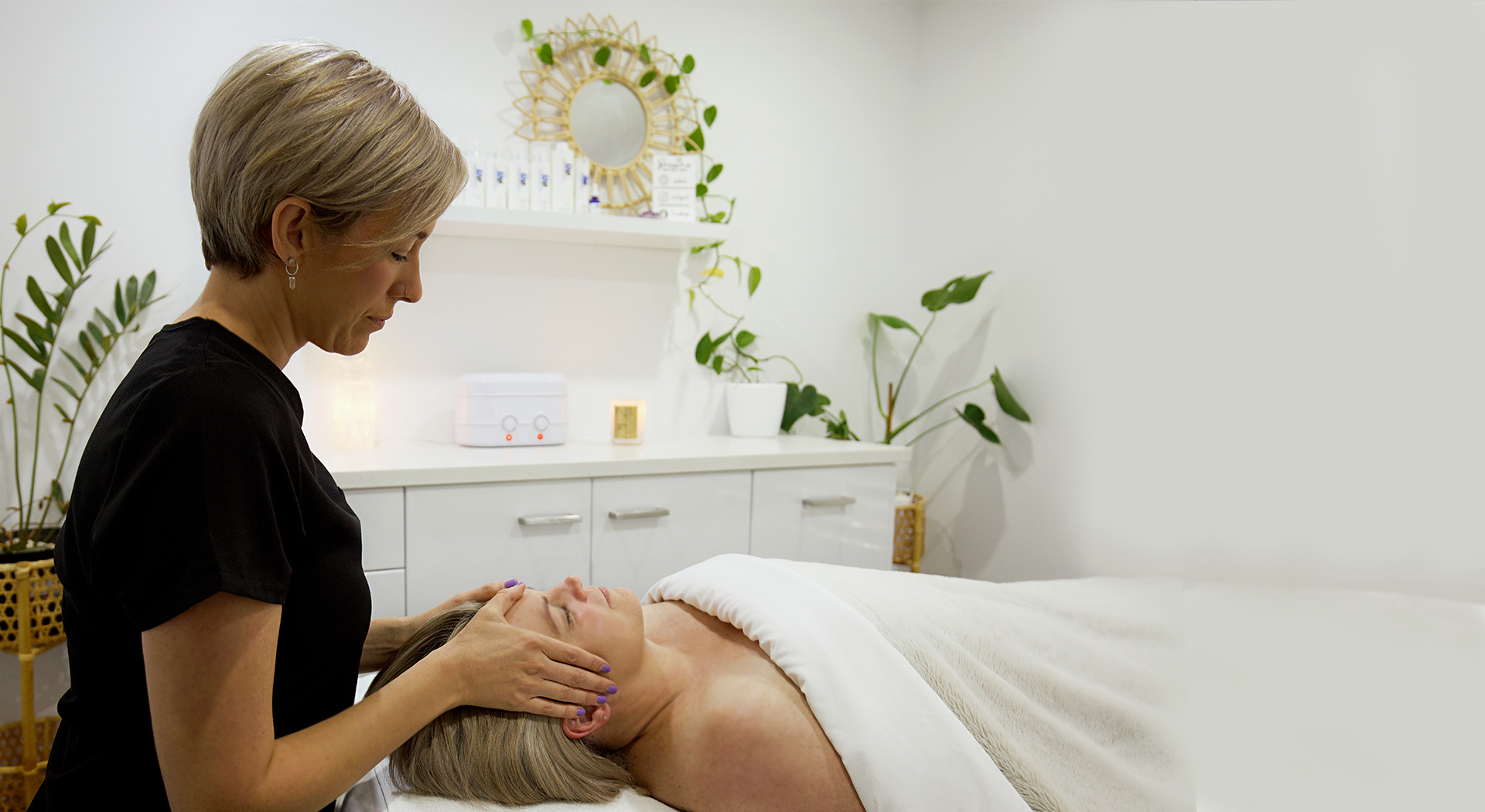 breathe-Skin-Body-Mind-Muswellbrook
Luxury Muswellbrook Beauty Salon
TREATMENTS TO NURTURE YOUR SKIN, BODY & MIND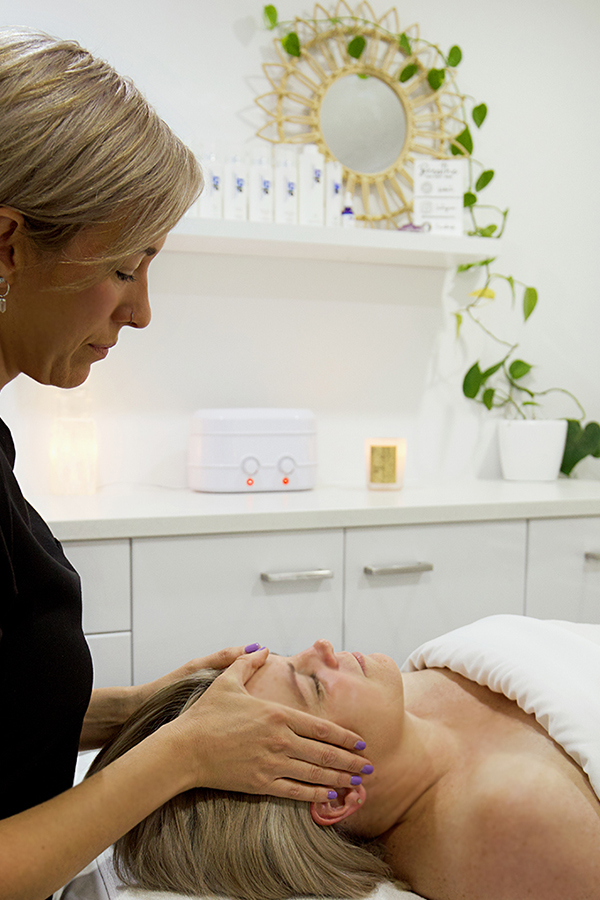 M Breathe-Skin-Body-Mind
Luxury Muswellbrook Beauty Salon
TREATMENTS TO NURTURE YOUR SKIN, BODY & MIND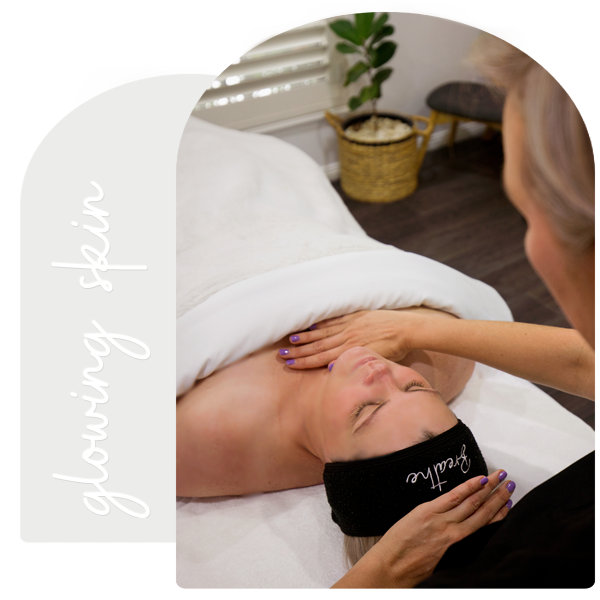 Breathe Skin Body Mind is your go-to salon for professional, personalised treatments designed to make you look and feel amazing from the inside out. If you want happy, healthy skin, we've got you covered.
We offer dreamy mindfulness facials, customised pro dermal peels, epiblading for deep exfoliation and a super-smooth face, as well as advanced skin needling, LED light therapy and Cosmelan
depigmentation treatments. Confidence begins with great skin. Great skin begins at Breathe Skin Body Mind.
You'll walk out the door feeling fresh and fabulous after a Breathe Skin Body Mind beauty treatment. Why not pair a brow lamination with a lash lift + tint to save yourself precious minutes in the morning!? Hit the snooze button and still roll out of bed with perfectly sculpted brows and luscious lashes. Winning!
And if things are getting a bit hairy, we offer top-to-toe waxing. We've got waxing down to a fine art, using only the best quality wax and good technique for long-lasting, silky-smooth results.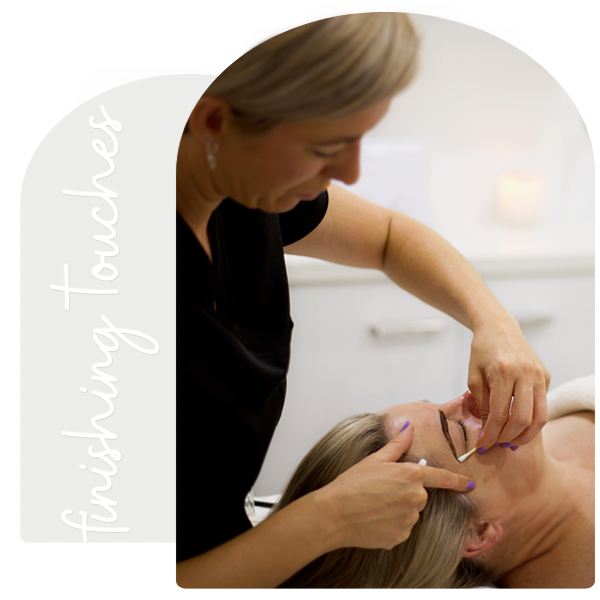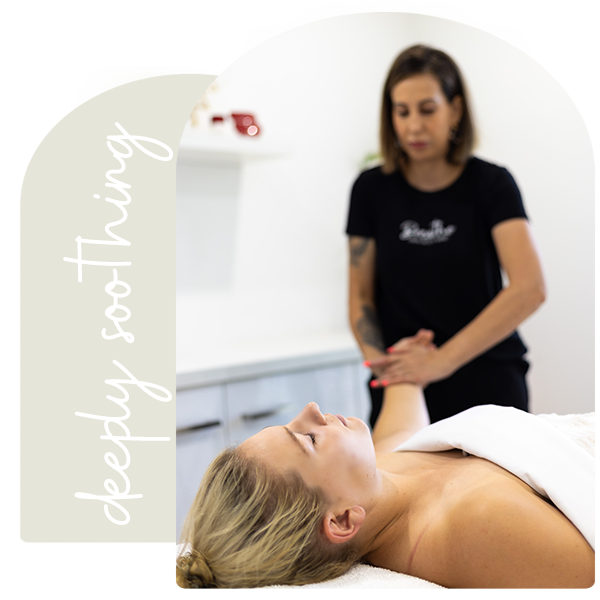 Schedule some essential self-care with a Breathe Skin Body Mind body treatment. Give yourself permission to rest and relax and enjoy the proven benefits of reconnecting with your body and
breath through physical touch. Massage can lower stress levels, improve mood, increase feelings of wellbeing and even promote better sleep.
Switch off completely with a full body massage, awaken your senses and polish your skin with a body scrub or pamper tired feet with a pedicure. Add an LED light therapy session to your treatment for aneven deeper feeling of relaxation. (You might just nod off!)
Our clients say
See what they're saying about Breathe Skin Body Mind
ELYSSE ALFORD
The only disappointment was it was over too soon..
Feel amazing after my massage, loved every minute.
CARLEE JAYNE
I filled out the Breath Skin Body & Mind form online, and in no time Chelsea was in touch. She recommended a few products that I should be using for my skin type. Even going that one step further and emailing a weekly routine for these products with a brief explanation on when and why to use them. Within a week of my routine I am already feeling great
EBONIE BAILEY
Dedication to their clients and their needs are second to none. The salon has the most calming and relaxing vibes, the treatments are always completed with such professionalism and attention to detail. I always walk out feeling amazing and in a positive and improved mental state after being in Chelsea's presence. We are lucky to have such a beautiful salon at our fingertips.
JADE BALL
Love coming here to see the Breathe Team. It's my ME time, and the ladies make the treatments so peaceful and relaxing. Their knowledge and professionalism is outstanding. Whilst you're having a facial or skin needling, next minute your hands are getting massaged - just wow!
BRONNY BRONNY
Chels is always so amazing! I was having the worst day and she made me feel so much better and my skin is looking and feeling absolutely beautiful! Thanks so much!
CARLY TALBOT
The girls went above and beyond to fit me in and made me feel comfortable every step of the way! Huge appreciation to them all
JANET WALSH
As always…so welcoming, kind, friendly. I appreciate how you try to go above and beyond to make us feel welcomed, valued and so good after your treatments! Thank you.
MICHELLE GREACEN
First time in getting a facial and Chelsea was great explained the process and the results are amazing!
SUE POLLARD
Thank you so much for pampering me and for custom building my appointment with a massage and a facial xx
DAYAME SMITH
Breathe Skin Body Mind is an amazing beauty salon, with the most wonderful, caring and professional skincare therapists. I've been a client for more than five years and would never go anywhere else! The facials are amazing and I always get excellent advice and products to keep my skin looking great. I love the beautiful, private environment and the relaxing friendly vibe - it really is what you'd expect from any top day spa right here in Muswellbrook!
LESLEY LEMS
Always such an amazing experience when I visit Breathe. Impeccable service, accommodating with appointments, professional but also completely down to earth. I feel so comfortable to just chat away and always leave feeling so refreshed and happy after visiting. I love the positive vibes Breathe Skin Body Mind give out. I know I am a forever client. It's hard to find a place that holds so much value in service, presentation and experience. This is hands down a great little business to support.
FIONA BRADY
I absolutely love getting a Hydrating mindfulness facial! My skin loves it, and I leave feeling so relaxed and I can't wait for my next appointment! Beautiful atmosphere and the ladies at Breathe, Skin Body and Mind are so so lovely.
ANNAH TORRES DELLOSA
Thank you ladies for making my first experience at your salon a most delicious and wonderful experience ever! Just what I needed. Relaxing and pampering experience at its finest! Thanks for all the attention and utmost care. I truly enjoyed my massage with you. I will definitely be back and will let my friends know too! Highly recommended!
LESLEY MCLOUGHLIN
It's always a pleasure attending my appointments at Breathe. Regardless of how you may be feeling, they have this amazing ability to make you feel wonderful about yourself after you leave. I've always enjoyed my treatments at Breathe, may it be a facial, wax or a massage. The environment is relaxing, the background music is soothing, you find yourself drifting away while you are getting pampered!
MEG VASSAL
The most beautiful salon with lovely natural products that feel amazing on the skin and smell so fruity and fresh. The facials are a must, especially the blueberry peel that is so hydrating and relaxing. The best part of this charismatic salon would be the lovely beautician, who has great attention to detail and a friendly and welcoming personality! A must visit for anyone in the area in need of amazing skin and waxing treatments!
KIM FAIRWEATHER
This is a hidden gem. It is seriously what I look forward to every 5 weeks. My Zen time. I totally forget I'm in Muswellbrook and just drift away. Chelsea and her team are amazing and genuinely care about their clients. I love that the products and the results that my skin is showing.
Breathe Skin Body Mind is a boutique Muswellbrook beauty salon, offering a hand-picked selection of nourishing treatments to make you feel relaxed, refreshed and pampered from head to toe. Whether you're enjoying a soothing massage or rejuvenating facial, your regular waxing appointment or a brow or lash treatment, we use only the highest quality, skin-friendly Australian made products.
If you're looking for a salon where you can truly switch off and enjoy some much-needed time out, you'll love our private, peaceful atmosphere. As a one therapist-one client salon, you'll receive the personal attention and luxury treatments you'd only expect to find at an exclusive day spa.
When you arrive at Breathe Skin Body Mind, you're our number one priority. You don't need an excuse to enjoy a beautiful treatment, everyone deserves some me time. ocosmedics

nurocosmedics

ginger-and-me

Azure-tan

dermaceuticals

purely-lashes

opty-nc
nordic-naturals

cosmelan

WiQo